Organisers: Slovak Archaeological Society – Historical Glass Section, Slovak Glass Society, Regional Museum in Prešov, Manor House and Archaeopark in Hanušovce nad Topľou, and FUN GLASS – TNU AD
INVITE YOU
MELTING AND EXPERIMENTING WITH GLASS IN A HISTORIC GLASS FURNACE FROM THE 9TH CENTURY
Friday 29th of July – Monday 1st of August 2022
Location
Archaeopark in Hanušovce nad Topľou
www.museum.sk/kastiel-a-archeopark-hanusovce-nad-toplou-tripolitana.html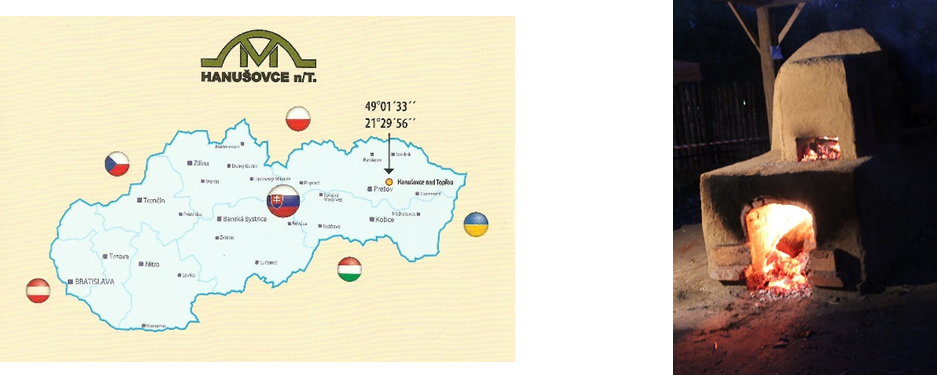 The event will be attended by experts on the subject of historical glass and archaeologists. In the Archaeopark there will be a commented production of various historical jewellery based on archaeological finds, especially from Slovakia, vessels and stained glass, combined with a quiz and rewards for correct answers. In addition to the glass furnace, the production of historical jewellery from glass will be presented at the glass hearth and the glass lamp, including painting on the glass as well as the production of stained glass windows. In addition to the historical topics, there will be a discussion on glass technology from the perspective of chemistry, physics and mathematics with visitor participation and scientific experiments. The event is held
ONLY ONCE A YEAR
Currently, you can see some of the results of our experiments in researching historical glass at the international exhibition "Experimental Archaeology" MAMUZ/Schloss Asparn, Austria and now also in Hanušovce nad Topľou.
The programme in the Archaeopark is with public participation!!!
Without public participation, a closed expert round table is planned to discuss archaeological finds and themes in progress, historical glass, including beads and other jewellery. Experts interested in the round table must register for the event using the attached registration form.